My little Brynlee is Turning 7, so of course we had to have a FABULOUS Birthday party!  We do a swimming party at La Boucher Pool ever year for her birthday, so when I saw these adorable Pirate Girl Party Printables from N's Little Shop I knew just what I wanted to do.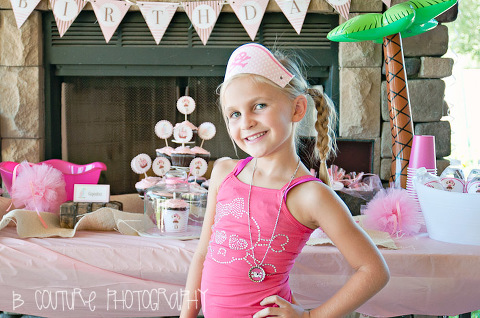 Yes, she is a doll!  Brynlee is such a sweet little thing, I just can't resist spoiling her.  She never ceases to impress me, she is so helpful, loving, social, beautiful, and very talented.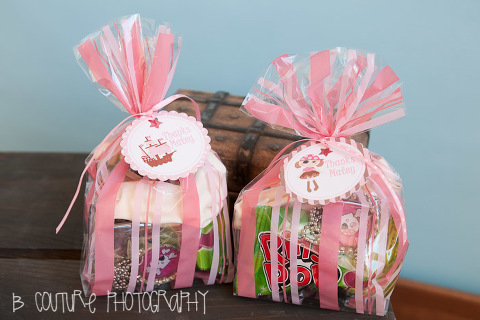 Here are some of the basic printables used from N's Little Shop "Girl Pirate" designs.  Everything was Oh-So cute!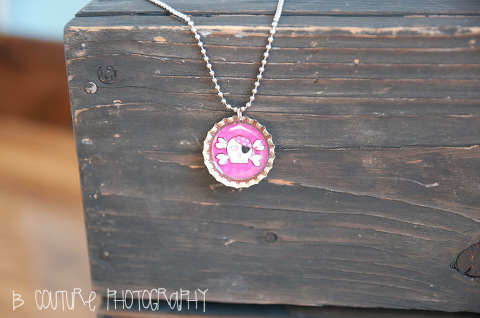 I just LOVE this adorable hand made necklace from MeMe52.  She has so many different necklaces to choose from, but when I saw this Pink Pirate Skull Necklace, I knew it was the perfect party favor for some cute little girlie pirates!  MeMe52 has necklace party favors to fit almost any party theme!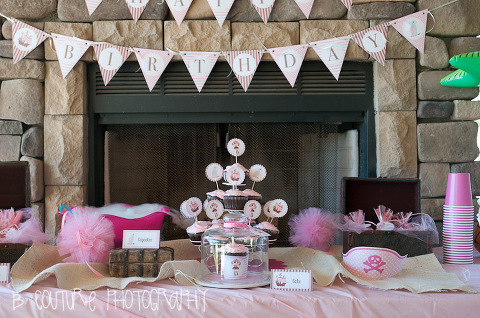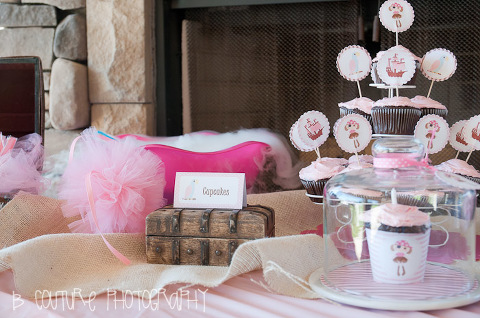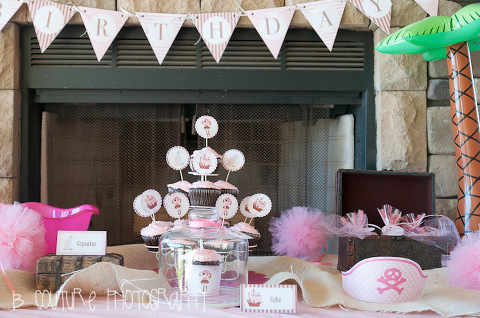 We even had steaming home made Root Beer broiling up for the party.  It was the perfect Pirate touch!
I just LOVE all the fun printables from N's Little Shop!  They are very afforable, and she has EVERYTHING you would ever need to plan the perfect party!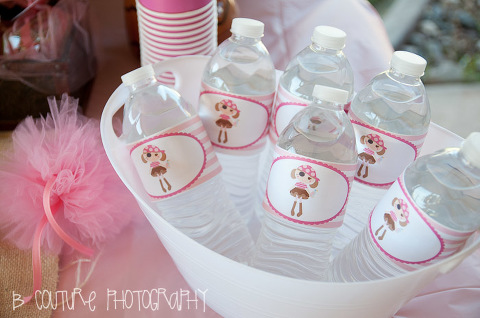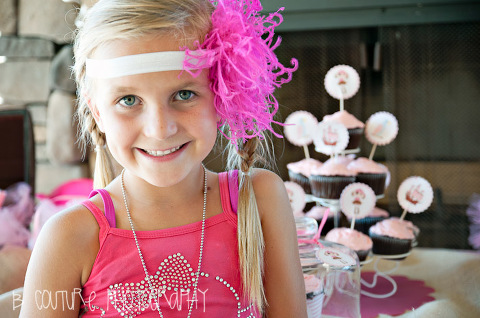 Here's my little Birthday Girlie wearing one of Chique Showoffs ADORABLE new Ostrich Feather Puff Couture Headbands…Too Cute!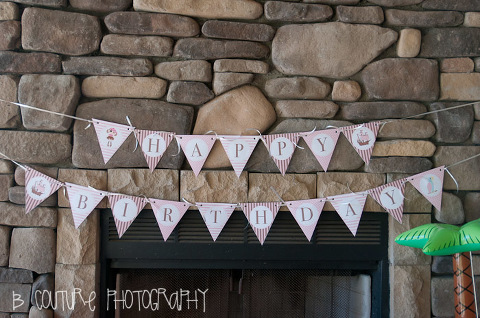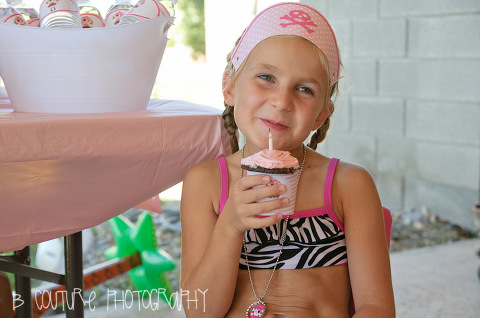 Bryn was pretending to blow out her candle that the wind kept blowing out…she's a great little actress!
And of course I had to share a great pic of Miss Mya enjoying her delish homemade root beer float!
Brynlee LOVED her party!  Thanks again to all of my FABULOUS VENDORS for all the great products that where used to make this party PERFECT!