Anytime I design a home, one of my favorite things to fill the walls with is obviously photography.  What better art than art that features your beautiful family and wonderful memories.  Beyond just portrait photography, there are so many creative, talented photographers who capture wonderful works of art in just little everyday things.  I encourage you to use your camera and capture your own art and show it off on your wall…the possibilities are endless!
Here are some of my favorite wall displays!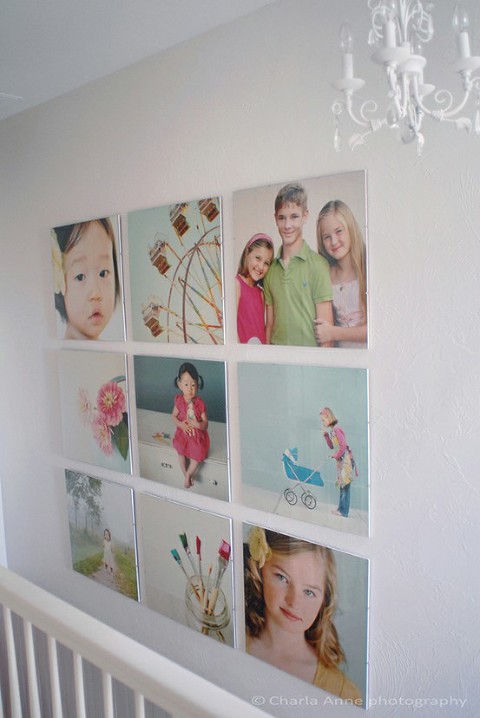 Isn't this just the perfect photo wall display!  It's simple, elegant, modern, and eclectic all in one!
This display is by Charla Anne Photography.  I love how she showcases both the photos and the surrounding scene in here photo displays, she does great work!
This fabulous Art Piece can actually be found at Target!!  I can't believe how perfect it is.  They just cut out the squares of this great piece and put them in individual frames to make the perfect display…LOVE IT!  I just may have to pick this up for Brynlee's bedroom, it couldn't be more perfect!
I just can't get enough of this photo wall from The House of Smiths…the whole room is just perfect!