I got to photograph baby Kaybrie when she was a brand new baby, and it was so fun to see how much she's changed!  She was so full of personality and an absolute doll to photograph!
Enjoy these fun photos from her 1 year studio cake smash session…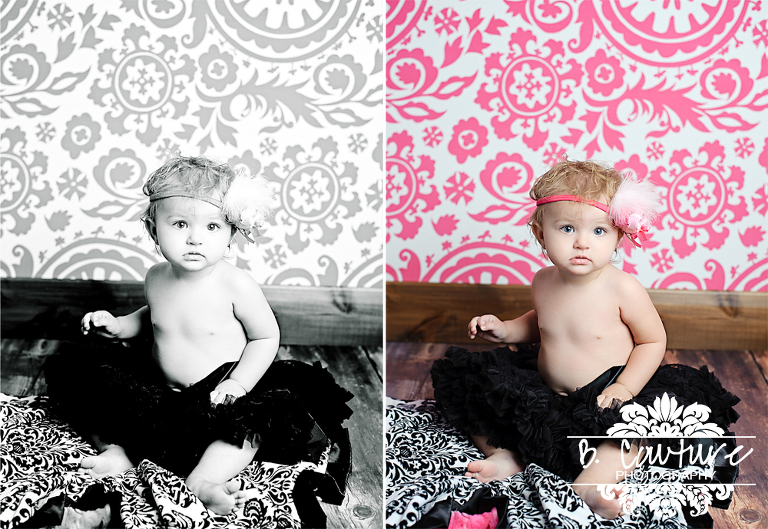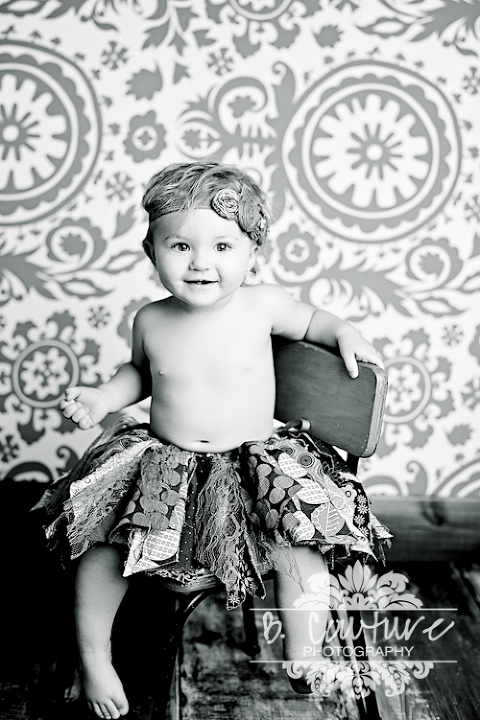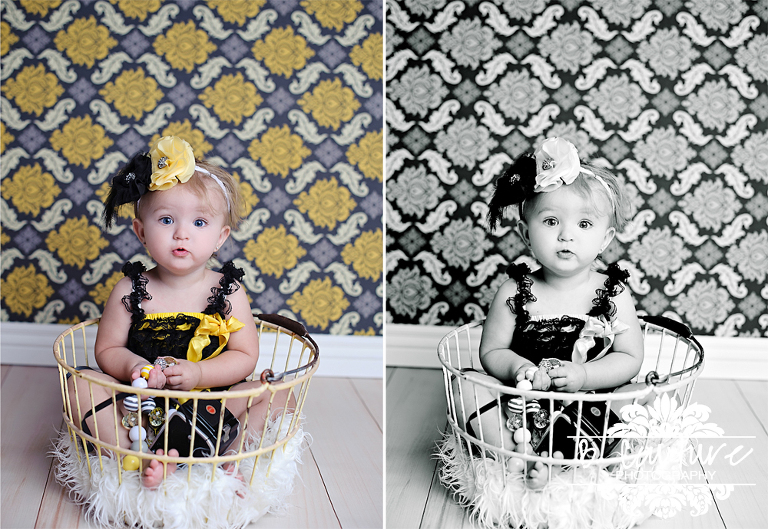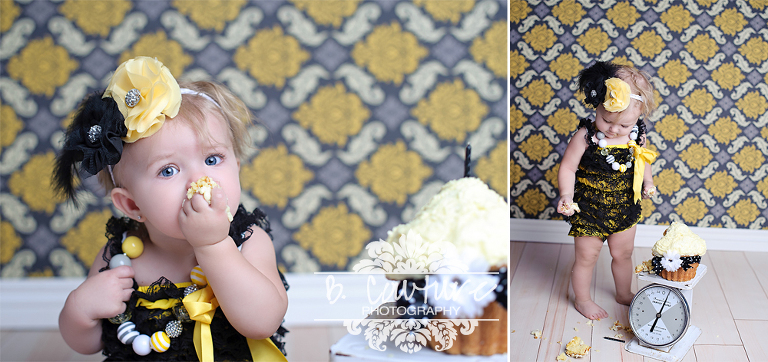 Isn't she the sweetest thing you've ever seen!  She wasn't sure what to think about her cake, which was a bit of a surprise, but she didn't want to make a mess of her adorable outfit!
I also was lucky enough to photograph this little ones family too!