Welcome to my private boudoir info Page!  I LOVE boudoir photography and I take pride in making every women who comes to me feel fabulous!  I have included a LOT of information and photos below about what I offer, what to expect, and how to prepare for your boudoir session.  These beautiful women have been kind enough to allow me to share their images on this page, but please keep them private.
If you want to see more of my recent Boudoir photography work, follow me on Instagram @bcoutureboudoir
XO
Chelsy Boucher, B Couture Photography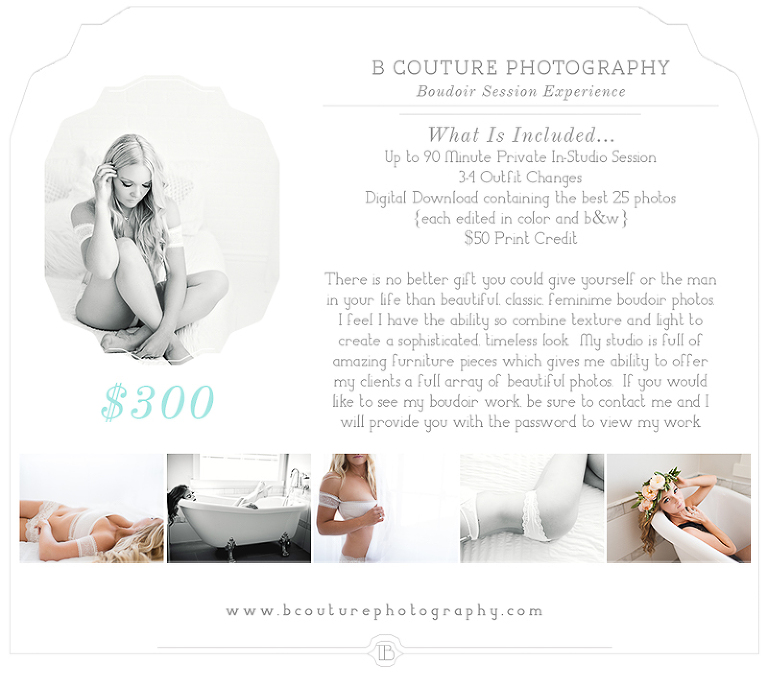 Below is your Boudoir Session session info packet.  Be sure to read through it so you know what is included with your session, what to expect, what to wear, and my editing process.
{Press the bottom right icon to fully enlarge the slideshow for easy viewing!}